Jim Butler Auto Group Blog - Auto Plaza
Wednesday, July 19, 2017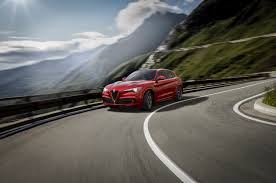 As any car consumer looks over their options for SUVs right now, it's evident just how much has changed. Long gone are the days when every single SUV on the market guzzled gas, as well as the pre-conceived stereotype of the typical owner: someone who was an extreme techie perhaps, but didn't really know how to gut or clean a fish. Sleeker, bolder, and still badder than ever before, brands such as Honda and Chevy began to build SUVs that consumers fell in love with right away. Alfa Romeo is making a huge leap in 2018, adding to the midsize crossover category a luxurious, yet stealth contender with the Stelvio.
If you choose to opt for the Ti Sport package, you'll appreciate the aggressively bolstered seats it comes with: reviewers have cited that they really feel like you are geting a "bear hug" as you sit down and get ready to embark on your trip. Column-mounted paddle shifters provide you easy access no matter what angle you choose ot steer from, and their oversided appearance actually blends right in with the overall flow of the vehicle. We really enjoy the personal touch on the front end: as the Stelvio pulls up to its destination, everyone at the ballgame or picnic is going to glance up quickly: the same high-end Italian flair that Alfa delivers with models such as the Giulia and 4C is evident right away.
The rear exhaust chrome finishers are a super-cool feature: they are huge standouts as a whole, and really add a does of custom character to the lovewr rear end. When the engine is fired up, the sound is a very satisfying hoarse tone, gleaning from the durable goods of a turbocharged 280 hp 2.0-liter contender. If you choose to wind your way through the state of Missouri in Dynamic mode, the gears are actually engaged in 150-millisecond intervals, which is faster than some dual-clutch boxes. You do not have to pay extra as yo udo with other SUVs for all-wheel drive, which will delight anyone in environments prone to snowfall.
The Stelvio exceeds the Giulia in size by about 1.5 inches in length, and just under 8 inches in height. Overall ride, handling, and performance are not negatively affected in the least by the taller frame, and the standard Brembo brakes are equipped with carbon-ceramic rotors. Most suped-up sedans and sportscars have the wheel-mounted start button, and some would think that this detail would seem out of place when used in the crossover category. But on the Stelvio, it's a satisfying and super-cool addition and evokes the sense of immediate gratification when you sit down and punch it.
Those who have been lucky enough to test drive this upcoming beauty tell us that the driving position in the Stelvio is truly perfection. Quality of visibility, support in all the right places, and posture you can achieve all feel just right, and when you engage in a tight turn, you feel as if you are literally being gripped in comfort during motino. Also billed as "The most agile SUV on the market," the Stelvio ranks just as high as vehicles such as the Jaguar F-Pace and Porsche Macan while turning, and is far superior to the BMW X3 as well. Come pay us a visit and see just how your St. Louis summer cna improve while waiting on the arrival of the Stelvio: first-rate construction along with the quality of ride counts for its lofty location at the absolute top of its class.
---
At Jim Butler Alfa Romeo, we pride ourselves on milestones of all types, and first occurrences are always uniquely special. With a car that possesses as much class as the Giulia, it's no surprise that it is the first Alfa Romeo vehicle in the first year of production to be named on any prestigious list. WardsAuto is the world-leading provider of insights and analysis when it comes to cars, and they have reported on industry trends for over 90 years. Their dedicated intelligence unit offers a savvy variety of forecasts on sales and production numbers, special reports, and informative quarterly conferences.

As we know well, the all-encompassing experience when it comes to Alfa Romeo is built distinctly around the driver. One of the traits that we marvel at every day here is the simplistic form of elegance, with an emphasis on providing a luxury feel. After spending 8 weeks evaluating many aspects of 31 vehicle nominees and rigorous scoring, the editors named the all-new Giulia to the prestigious 10 best interiors list for 2017. Scoring is based on materials, ergonomics, safety, comfort, and fit-and-finish categories. We are proud to offer and stand by this model that reflects a 55-year heritage of a performance sedan which leaves its distinct mark on numerous tracks and highways around the world.

The senior editor at WardsAuto applauded numerous traits of the car including the trim on the doors, instrument panel, and center console that is very stylishly laid-out. Accents that evoke a metallic vibe, build quality that is superior, and the way in which the control screen blends neatly into the instrument panel are other reasons why the Giulia makes such high marks when it comes to annual picks such as this one. At the exact center of the interior, the brand's all-new widescreen Information and Entertainment system can be utilized in 6.5" or 8.8", and offers feature buttons that are present in the instrument panel.

Late spring and summer are our favorite seasons here for St. Louis high-end motor enthusiasts, and there are so many reasons to get excited about the extensive offerings on our showroom floor. The all-new Giulia proudly offers up 18-inch wheels, genuine wood interior accents, heated steering wheel and front seats, as well as the Lusso and Sport Performance packages that offer even more additives to make your new Alfa awesome. These provide you as the new owner with the opportunity to have an extra and appealing batch of choices to make your new purchase stand out and be personalized.

For an easy solution to completely upgrade the Giulia, come ask us about the Ti Sport package. It adds unique front and rear sport fascias, colored brake calipers, and 12-way extended front power sport leather seats, which also include 4-way lumbar and power side bolsters. Manual thigh extenders, aluminum column-mounted paddle shifters, sport pedals and footrest, and aluminum trim interior accents are a few other reasons to put this Sport upgrade on your personal luxury wish list. The Giulia is truly a one-of-a-kind automobile creation: come lay your eyes on just how fantastic it is this spring, and make plans to own a slice of immaculate Italian essence soon


---

As of March 1, 2017 Jim Butler Alfa Romeo and Jim Butler Maserati have officially moved to their new home to 3050 S Hanely Rd, MO!

A sleek new building in Maplewood is now home to two Italian luxury dealerships: Jim Butler Alfa Romeo and Jim Butler Maserati. The new 14,800-square foot, glass-walled structure opened in early March, offering high-performance luxury cars backed by Jim Butler's Black Tie Concierge Sales and Service.

"Our goal is to provide the best luxury experience that drivers will find in St. Louis," said Brad Sowers, CEO of Jim Butler Auto Group. "The time is right for people to discover the thrill of being behind the wheel of an Italian luxury car. There's just nothing like it."

"The Italian flair for design and attention to detail offered by these two brands are simply unmatched among luxury cars", Sowers added. The two auto makers offer models ranging from sports cars to mid-size luxury sedans to high performance luxury SUVs.

The new location will also offer a large selection of pre-owned cars of all makes and models. The dealership will service all makes and models and will coordinate warranty work with appropriate dealerships.

The building, designed by M2 Architecture Studio and built by Hensley Construction, places visual emphasis on the tall, glass showroom as the jewel case, highlighting the cars within as sparkling jewels. Interior finishes are all high-end, commensurate with the quality of the vehicles within.

Full height, glass-walled sales offices, a custom customer lounge, and material selection areas surround the open showroom floor. The service center features eight service bays and a retail parts department.

The facility is part of Cozad's Sunnen Station Development, situated at the northeast corner of South Hanley Road and Sunnen Drive.

Sowers said that Jim Butler's staff will consist of product experts that will provide the top service that luxury car buyers deserve. Services include personnel to help facilitate the purchase or lease of new or pre-owned vehicles, courtesy transportation vehicles and service options that include pick-up and delivery. See all the new vehicles at www.jimbutlermaserati.com and www.jimbutleralfaromeousa.com.

Make sure to come visit our new location: 3050 S Hanley Rd, MO, 63143.

About Jim Butler Auto Group

Jim Butler Auto Group has served the St. Louis region with new and pre-owned sales and service for more than 30 years. It is comprised of seven dealerships: Jim Butler Chevrolet, St. Louis' largest Chevrolet dealer and one of the top 21 dealers nationwide; Jim Butler Kia, the fastest-growing Kia dealership in the St. Louis region; and Jim Butler Maserati, Jim Butler FIAT, and Jim Butler Linn Chevrolet, all of which opened in 2015. Jim Butler Alfa Romeo opened in 2016. Jim Butler Auto Plaza is dedicated to pre-owned sales. Jim Butler Collision Center offers comprehensive auto body repair services. Combined, the Jim Butler Auto Group sells 6,500 vehicles annually, including about 2,600 new vehicles. The Jim Butler Auto Group has an A+ rating with the St. Louis Better Business Bureau. For more information please visit www.JimButlerAutoGroup.com.


---
Missouri has many places for the best day trips you could imagine: scenic locales like Arcadia Valley and Carlyle Lake, that are now begging to be explored during the season of abundant sun. As you wind slowly away from the St. Louis metro area, you're going to immediately be happy with your choice of an Alfa Romeo vehicle: the Stelvio is first of all known for an outstanding brake-by-wire system.

It has been billed as feeling a bit more natural than what is offered up in the Giulia sedans, and still finishes without necessarily driving small. After all, it is a bit longer than the Audi Q5, the Mercedes GLC-class, and the BMW X3, but there is a nimble agility to the controls that allows you to drift closer to the sides of the road, and not feel as though you are gridlocked, or chained to an urban schematic of streetscape.

Even when put to the test in environments that seem a bit more standard, the Stelvio holds up. All of us here on the sales and service staff agree that this is one transmission that won't eagerly race to upshift when you first embark on a rising speed after a stoplight. Test drivers eager to see how the Stelvio did in various conditions were all excited about the wheels ability to roll over any ill-fated patches of road, and give the driver a true ability to experience what the finest in Italian auto craftsmanship that exists delivers.

Compact crossovers are such an item to be desired as far as consumers are concerned: they are getting so sleek, so small, and chock-full of so many features, that even the most avid two-door speed freak is bound to sit up and take notice. When you get right down to it and take measurements, the Stelvio seems that the rear-seat and cargo space areas would seem more on the cramped side then its competitors. Once you pony up and get it on the road, it does not, and the technology applications really have their own distinct feel. Special care was taken to make the technology aspects so much better than a fancified radio and new driver-assistance app bank.


Wednesday, November 30, 2016
---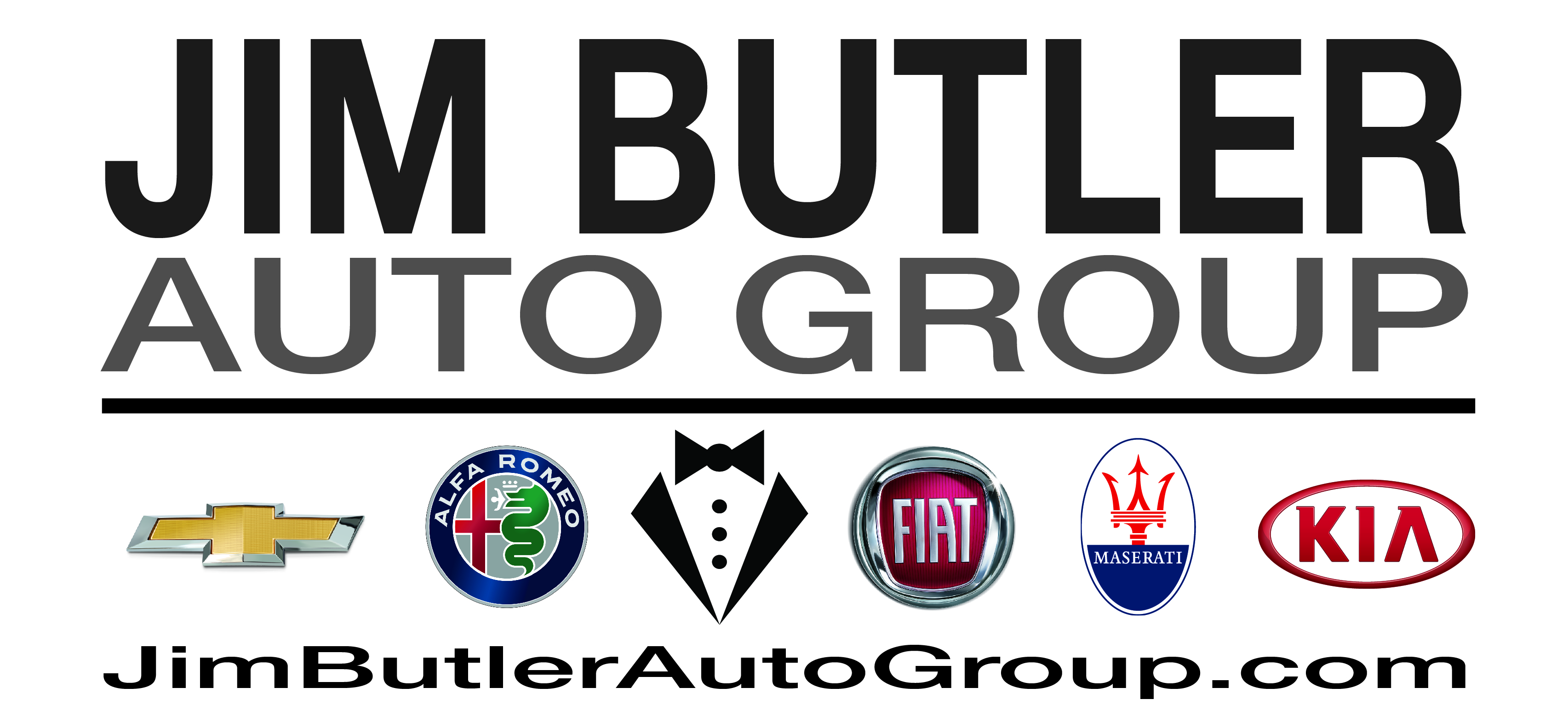 Liberty High School has been awarded $10,000 by Brad Sowers, president of Jim Butler Auto Group, for having the most pledges in the third annual STL Safe Driver online pledge contest, in which 162 area high schools participated. A total of 36,292 pledges were made and 15,478 of them were from students, parents and faculty of Liberty High School. New Athens High School, located in Illinois, won the second-place prize of $1,000.

The annual contest invites teens, parents and teachers to read and sign the Jim Butler Teen Driving Contract. This contract outlines the dangers of distracted driving and drowsy driving and helps drivers to better understand the importance of safe driving practices and vehicle safety.

Though this year's contest is over, the Jim Butler Auto Group team encourages you to help your teens understand the rules of the road by reviewing the contract together and taking the Safe Driver Pledge!

Keep them safe. Even when you're not driving.


---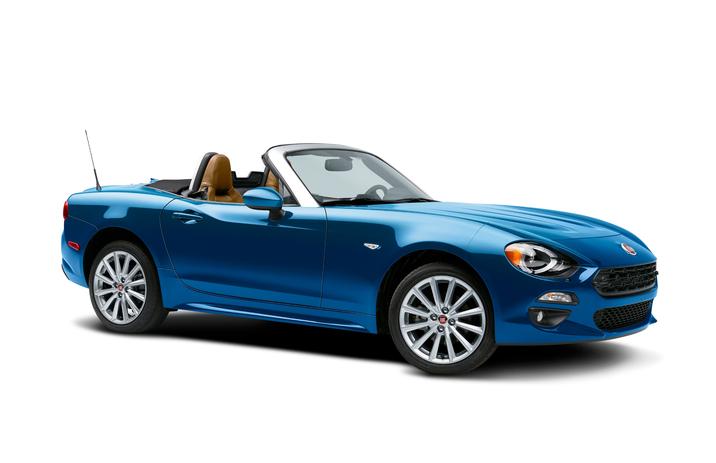 This month, Jim Butler Fiat of St. Louis will be welcoming the Fiat 124 Spider Prima Edizione to its lot. The Prima Edizione, translating to "First Edition", is being manufactured in honor of the 50th anniversary of the Fiat 124 Spider. This car will be available in Azzurro Italia (blue) exterior paint, exclusive to this vehicle and saddle-colored premium leather seats. Every vehicle purchased will come with a limited edition commemorative badge and unique 124 Spider leather bag.

Equipment and features of the Prima Edizione include a 1.4L Turbo Multi-Air engine and 6-speed automatic transmission, a dual tipped chrome exhaust, and 17" aluminum Lusso wheels, painted silver. Inside, you will find a FIAT connect 7.0 touchscreen radio display and a 9-speaker Bose premium sound system, a ParkView back-up camera, heated leather trimmed seats, and more.

For more information regarding the Fiat 124 Spider Prima Edizione or to check one out for yourself, visit us at Jim Butler Fiat located in St. Louis, MO!


---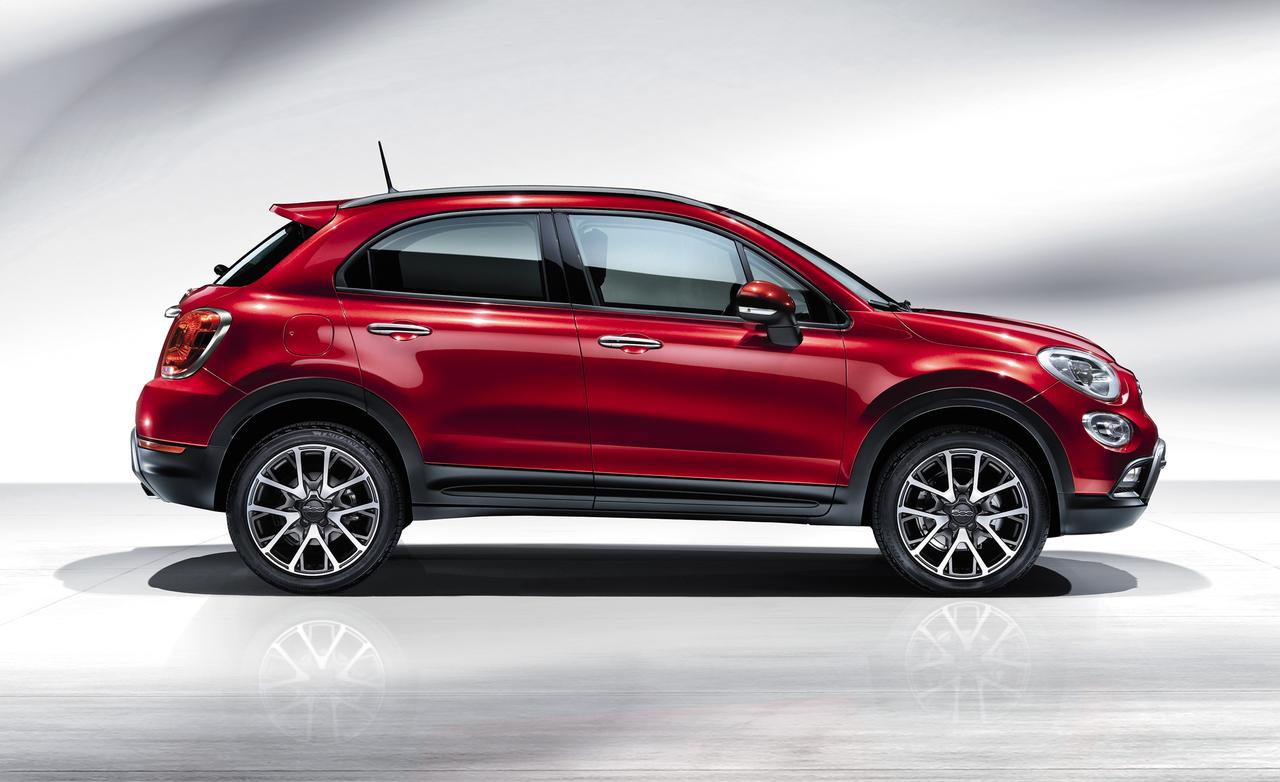 Jim Butler Auto Group is proud to carry such an amazing car. The new 2016 FIAT 550x is the brand's first ever all-wheel drive vehicle. The new model offers five different and unique trim levels and 12 beautiful exterior colors, making it easy for customers to show off their personality. This car isn't just personality though; it has a premium feel with its rain-sensing wipers, blind-spot monitoring system and rear cross-path detection. It's no surprise that the FIAT 500x's sales have been up 52 percent in the last month.

Along with the Autotrader Must Test Drive Award, the 500x also won Top Safety Pick+ by the Insurance Institute for Highway Safety. The 2016 FIAT 500x is loaded with 70 advanced safety and security features, including seven standard air bags, Forward Collision Warning Plus, and Lane Sense Departure Warning-Plus.

The 500x is available in nine-speed automatic transmission or all-wheel drive with disconnecting rear axle for improved fuel efficiency


Wednesday, March 09, 2016
---
Jim Butler Automotive Group grew revenue 34.8 percent in 2015 to $244.36 million thanks to a 30 percent uptick at its flagship Chevy dealership in Fenton.

Jim Butler sold around 3,000 Chevy's last year, said Brad Sowers, Jim Butler president and co-owner. Those figures put it among the nation's top 21 Chevy dealerships, Jim Butler officials said.

"That's the mothership," Sowers said. "Chevy was a huge driver for us last year."

State data show that Jim Butler's six Missouri dealerships sold 7,873 vehicles in 2015, up from 6,477 vehicles in 2014. The Fenton dealership sold 4,371 vehicles in 2015, up from 3,403 vehicles in 2014, a 28 percent increase.

Other large St. Louis-area dealers grew revenue last year, though not as fast as Jim Butler. Bommarito Automotive Group, the region's largest dealer, grew revenue about 8 percent to $1.35 billion, while Jim Trenary grew revenue almost 3 percent to $160.34 million.

The Fenton dealership was recently named a Chevrolet Dealer of the Year. Just 56 of more than 3,800 GM dealers were given the recognition.

The company also sells Maseratis, Kias and Fiats at dealerships across the area. Jim Butler Fiat in South County opened in late 2015. Jim Butler Maserati opened in April 2015, and Jim Butler bought the Carrol-Rehma Motors in Linn in October 2015. Sowers said Butler plans to open an Alfa Romeo dealership later this year, with sales across the system growing another 30 percent.

"The car business, I believe, is going to have its best year ever," he said. "Already in January, we're up 26 percent year-over-year."

The group is owned by Chairman Jim Butler; his brother Tom Butler; and Sowers, who is Jim Butler's son-in-law.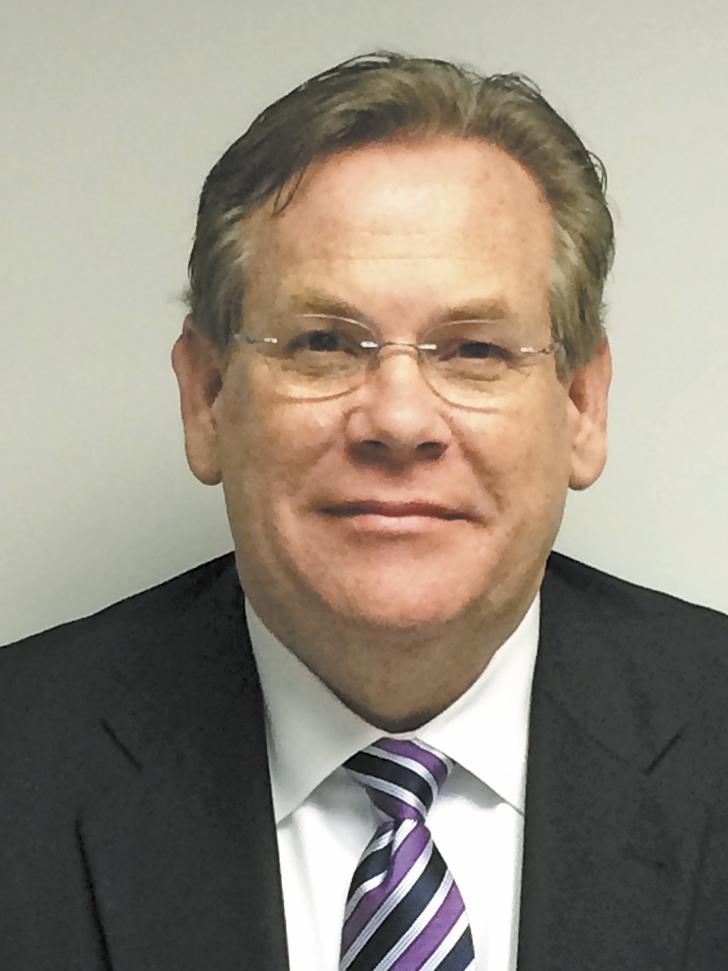 ---
The new Abarth 124 Spider just made its first appearance at the 2016 Geneva Motor Show. The Abarth124 Spider is based on the 2017 Fiat 124 model that is slated to be re-introduced in the fall of 2016. Powered by a 1.4 liter turbo four-cylinder, generating the same 184 pound-feet of force and a 170 horsepower, which is an increase for over the base model. Consumers still have the ability to pick between the six-speed manual and automatic transmission; both of the options come with Brembo brakes, Bilstein dampers, and a Record Monza exhaust.

The Abarth has electric steering, but has a proper mechanical slip differential, and there is a "Sport" button that allows for manual steering. The Abarth's 0-62mph time was documented at 6.8 seconds and has a top speed at 143 mph. Although the specs that we have are currently just for the European model; if and when the Abarth Spider makes its way to the Landmark Fiat in Atlanta, the specs should be very similar.

The vehicles that debuted at the Geneva Auto Show were decked out by the technicians at Mirafiori, and they did not cut corners when it came to equipping the Abarth with visual enhancements. The Abarth has a full aero kit, larger air vents, 17-inch alloys, a black hood to cut down on glare, small-diameter steering-wheel, short gear lever, and aluminum pedals.

The Abarth 124 Rally is built to FIA R-GT regulations. The 1.4-liter engine was changed out for the 1.8-liter engine. Not only did the engine get an upgrade, but it was moved further back and is producing an extraordinary 300 horsepower. The 124 Rally also has a fixed rood, full roll cage, and a long list of many amazing spec upgrades.

Jim Butler Auto Group is excited for the Abarth 124 Spider to make its way to the States. It will make a wonderful addition to the Fiat model lineup


Friday, February 19, 2016
---
Jim Butler FIAT and Autoblog show you how to remove those troublesome salt stains from your vehicle

Though the weather may start warming up, the St. Louis weather is always unpredictable. Perhaps the snow has subsided for the season, or maybe St. Louis forecasts will see some early spring snow. Either way, you have or probably will have salt stains on your vehicle after it's all said and done.

You may have some salt stains on your floor mats of you vehicle. Jim Butler FIAT and Autoblog are ready to show you how to remove salt stains from your car and its floor mats.

Standard table salt (NaCl) is soluble in water, but the salt that is used by MoDOT crews is a mixture of salt and other chemicals such as calcium carbonate and magnesium carbonate. This is why just just taking a wet rag to the mats won't get the salt stains off completely.

If you're a do-it-yourself type or like DIY projects, then you may already have some of the necessary items needed to complete this task. According to Autoblog, you will need:

—Shop vacuum
—White vinegar
—Terry towel
—Stiff bristle brush
—Empty spray bottle
—Fabric cleaner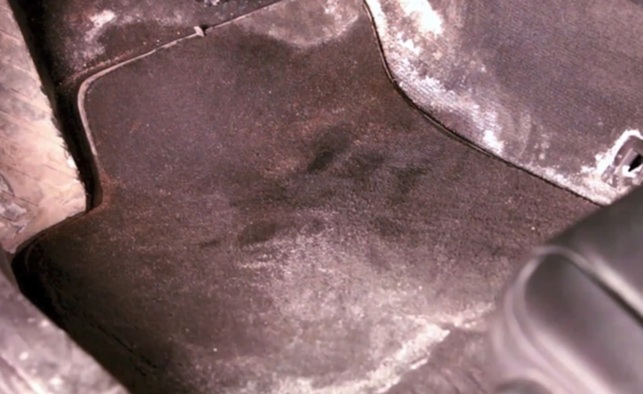 First, mix 50 percent hot water and 50 percent white vinegar in a spray bottle. Vacuum the floor mats to remove any road salt crystals that may still be hanging around. Spray the mat with the mixture and let sit for two minutes. The vinegar-water mixture will help break down the road salt.

Then, with the terry cloth, blot out the stain from the mat or use a wetvac to remove the moisture. After this once the stain is gone, spray the area with some fabric cleaner to help get rid of the vinegar smell. Go throught the mat with a stiff bristle brush, then dab with a towel or go over the mats again with a wetvac until dry.

Autoblog recommends letting the mats air out overnight or next to a heavy-duty fan.

We hope these tips help. If you want your vehicle detailed or cleaned, bring it by Jim Butler FIAT's service and detail department. Rubberized winter floor mats can help reduce the problem and can be ordered through our Mopar parts catalog online.

Contact Jim Butler FIAT of South County online


Monday, February 08, 2016
---
St. Louis dealership group joins local team effort to help end violence in St. Louis
Jim Butler Auto Group has been a part of the St. Louis community for decades. We may be the Most Trusted Automotive Family in St. Louis, but we know that sometimes even our great city could use a hand.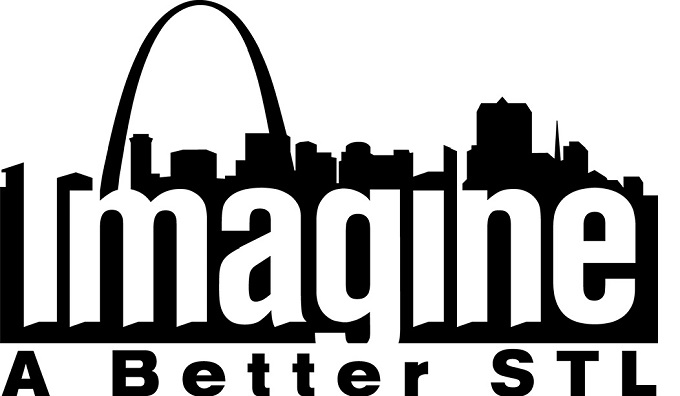 Imagine a Better St. Louis is part of a local effort to help end violence in St. Louis, and the Jim Butler Auto Group is honored to be a part of that team. In 2016, we invite you to image a city free of violence, neighborhoods where children can play outside safely, kids and teens getting the education they need and all the communities from North County to Jefferson County feeling a renewed sense of hope.

This is the mission of Imagine a Better St. Louis. Other local pillars such as KMOV, Cardinals Care and Washington University are stepping up to the plate as well. Local businesses and media outlets are supporting this effort, and the Jim Butler Auto Group invites you to do your part.


Be on the lookout for stories on KMOV St. Louis channel 4 for stories about people, organizations and schools in the community lending a hand to help everyone Imagine a Better St. Louis. You can watch a playlist of those stories as they air and are added here.

Throughout the years, the Jim Butler Auto Group has given its time and more to local charities and causes such as breast cancer awareness, Gateway 180 and the STL Safe Driver program. Now, all of St. Louis can use our help and yours too.

To learn more about Imagine a Better St. Louis, contact the cause online.