Navigating Through COVID-19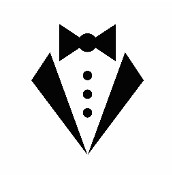 When we began our market growth 18 years ago, I thought I had imagined every possible hurdle. Yet over these last few weeks, I have learned that there are some things for which the playbook has not yet been written.
My heart goes out to those who are sick, and to all the individuals impacted by the Coronavirus. From families mourning their loved ones to unexpected school closings and the strain on the global healthcare system, there is no one untouched by something of this magnitude.
The safety of our customers and employees is, and will always be, my top priority, and we are in constant communication with our dealership teams. We are working hard to keep everyone safe and taking measures to help prevent the spread of the virus, while also maintaining our best-in-class customer service and sales.
Despite all the challenges, sales have continued to be very strong. In fact, they have been amazingly strong. But the truth is, I am struggling with how to market to you at a time when there are more important concerns. When so many people are feeling understandably anxious, is it wrong to be sending cheerful emails about great car deals? How do we do what we do best, when the world around us has changed? How do we keep the business, our team and partners, secure in insecure times? This is a difficult path to navigate, and we have struggled internally about how to make sure we do the right thing and keep selling and servicing vehicles in this climate. As an owner and as a person, I am feeling as anxious as everyone else.
This is challenging. It is a "first" for us. We may not get it right.
Please know our websites and all stores are open and our customer service team is here to help you with all your automotive needs. We have taken every precaution to make sure our stores are safe and our team is healthy. We even are offering pickup and delivery for service and online sales transactions. We are here because it is our mission and we want to be there for you. We know that even in these times, your automotive needs are still important and critical. They are what bind our team and our customers together. So, we will go on doing our thing, and—we hope—bring some joy into the world as we do.
To my customers, my Jim Butler family, and my partners, thank you. I am here for you. Take care of yourselves, take care of each other, and be that one to help move us forward.
Helpful links
Schedule a Service Appointment
Purchase and vehicle delivery
Click to call
Fenton Operation 636-349-3222
Crestwood Operation 314-965-6060
Hanley Road 314-376-2911
Chesterfield Location 636-256-9600
Linn Operation 573-897-2254
* delivery limited to 48 contiguous states